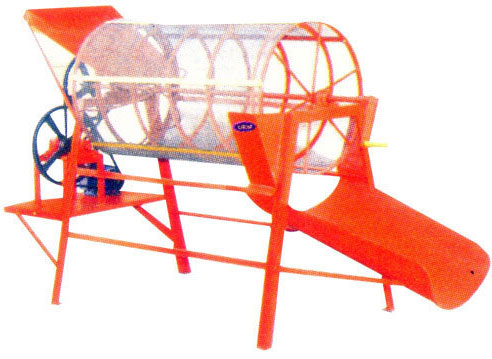 Sand Sieving Machine
We Construction sand sieving machine offering a high quality of sand sieving machine which esteemed for its compact design, solid construction, dimensional accuracy and reliability. We offer highly functional proficiency and steady performance for a longer time period.
Our manufacturer company focusing in manufacturing and delivering a outstanding quality range of sand sieving machine Machine. We made available machines are perfect in perspective of lifting height and weighing capability and also integrated with high capacity motor. Our products are well known for their durability, efficient functionality, effortless operation and extended life.
We are engaged in offering sand sieving machine to our valuable clients. We Make Construction sand sieving machine is light weight & easy to deploy the product at construction sites.Our manufacturing unit has emerged as one of the leading positions in the market industry for providing a extensive variety of Sand sieving machine Products.
Reliable & Efficient
High Quality
Accurate Dimension
Very Portable and Light Weight
Smooth Finish
Rust Proof body
Our company is observed most prominent sand sieving machine product manufacturers, supplying and professional manufacturers of high quality sand sieving machine Product. Our industry experts hired by us ensure which built with quality in the manufacturing process. we extensively evaluate our sand sieving machine on specific well-outlined guidelines of superior in order to eliminate every probability of deficiency.
Want Get A Quote ?
Best Construction Equipment Manufacturers & Wholesale Suppliers.
Get A Quote
Contact Details
The Construction Mini Lift,
Selamba Gounden Palayam, ,
Bhavani(TK), Erode(Dt),
Tamilnadu, India.

Phone: +91-99946 68824
E-Mail: smwhydraulics@gmail.com